ALL GMS BAND Students: Please sign up for REMIND notifications! All 6th grade band students follow these instructions:
https://5il.co/dzca
All 7th & 8th students follow these instructions:
https://5il.co/dzc9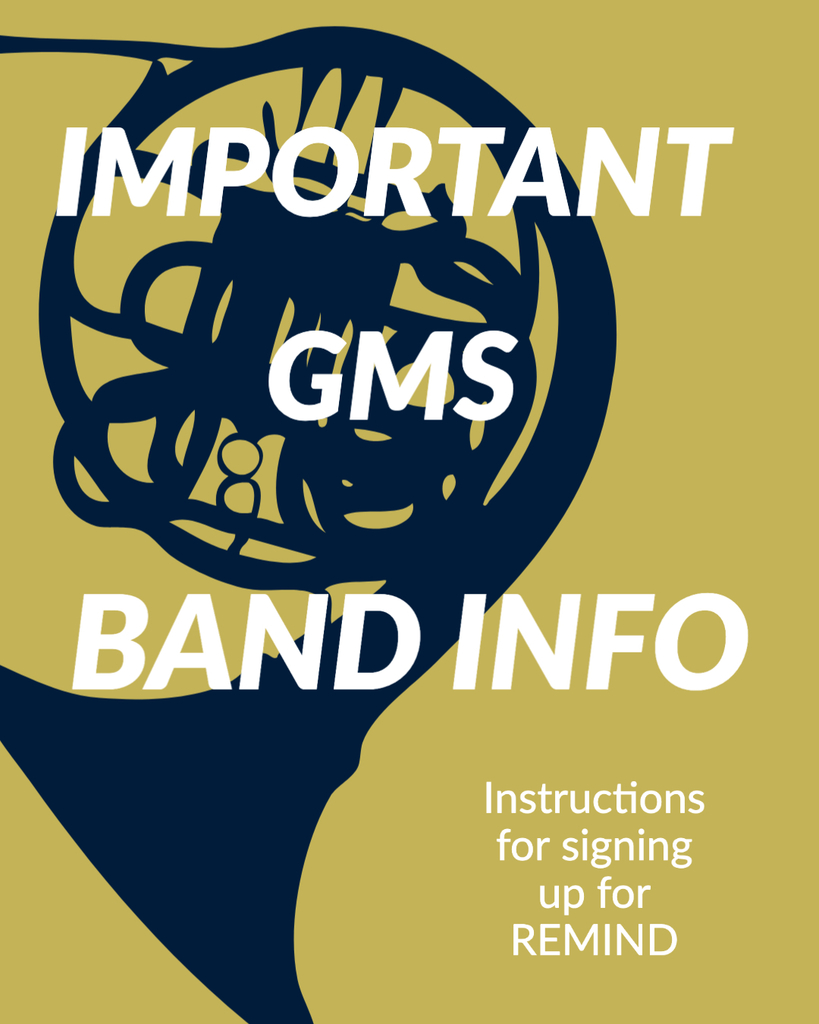 Good afternoon. Giddings Independent School District has announced that all facilities will be closed to everyone other than essential staff until further notice. All GISD campuses will be providing home based lessons for students. Teachers are busy preparing those lessons this week. Details on how to access those lessons will be provided at a later time. Meal service for students will begin on Monday, March 23. Drive-thru pick-up will be available at the Giddings Elementary School at the north side bus lane from 9am through noon Monday through Friday. Per Texas Department of Agriculture guidelines, children receiving meals must be present in the vehicle. More details of meal service are available on the GISD website.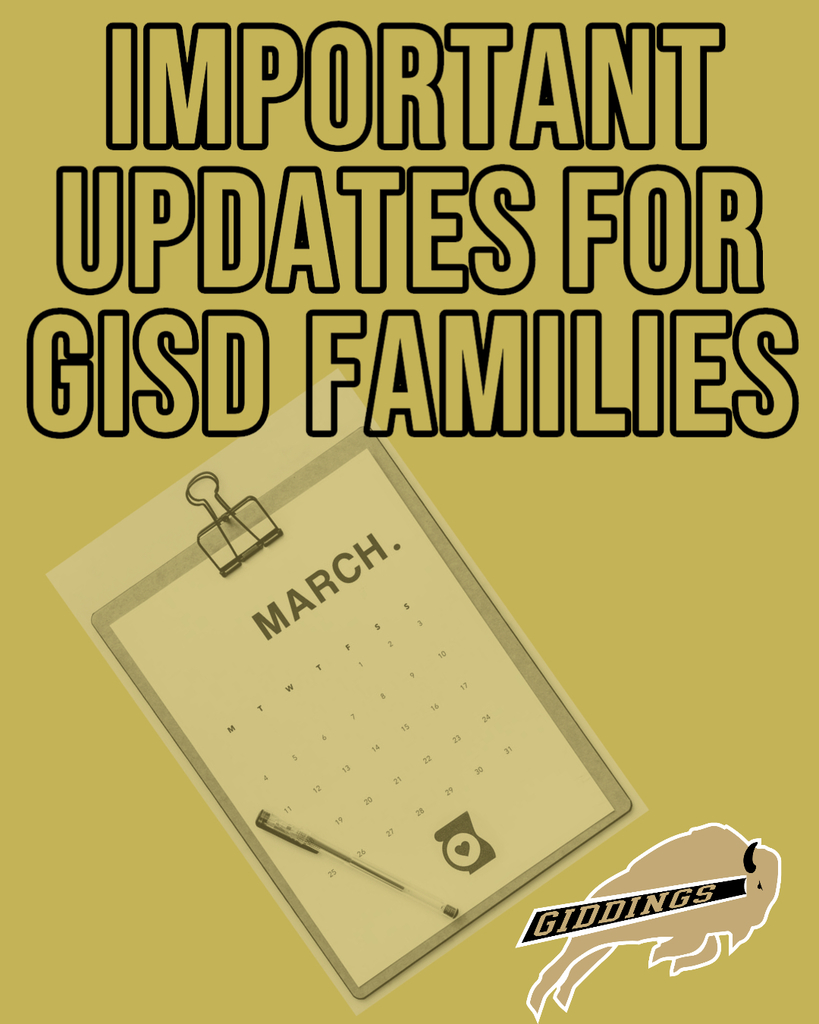 In the event of another school closure, the district will be offering instruction while at home. Please take the time to complete this survey. It will help us determine technology capabilities as we design lessons. The district will be exploring both hi-tech and low-tech (pencil & paper) activities. Thank you for time in helping us to serve you in the best way possible.
http://bit.ly/GISD-TechSurvey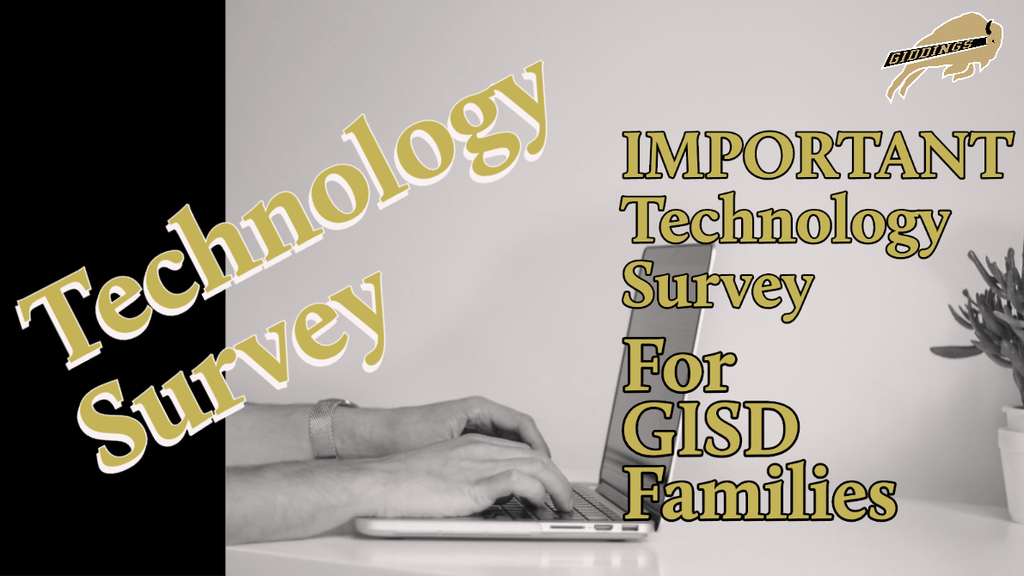 All GISD schools will be closed for the remainder of the week. UIL has also postponed all competitions. Additionally, practices, rehearsals, and workouts that occur outside the school day also postponed. Classes will resume at their normal time beginning on Monday, March 23. Buses will run on their regular schedules. If you or a member of your immediate family has traveled outside of the area in the last 14 says, please check the GISD website for return-to-school guidelines. As always, if you have fever, cough, or have trouble breathing, stay at home and seek medical attention.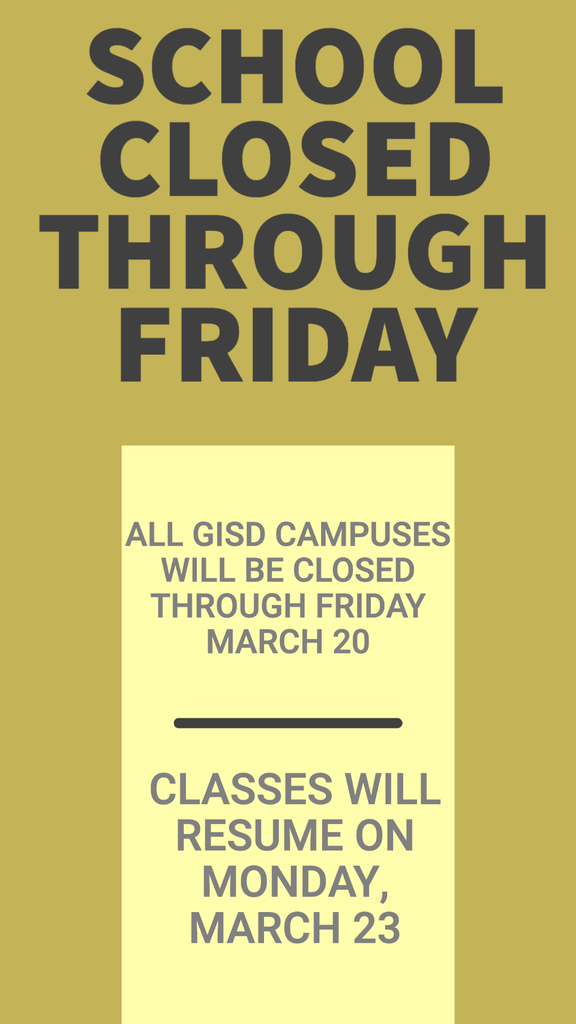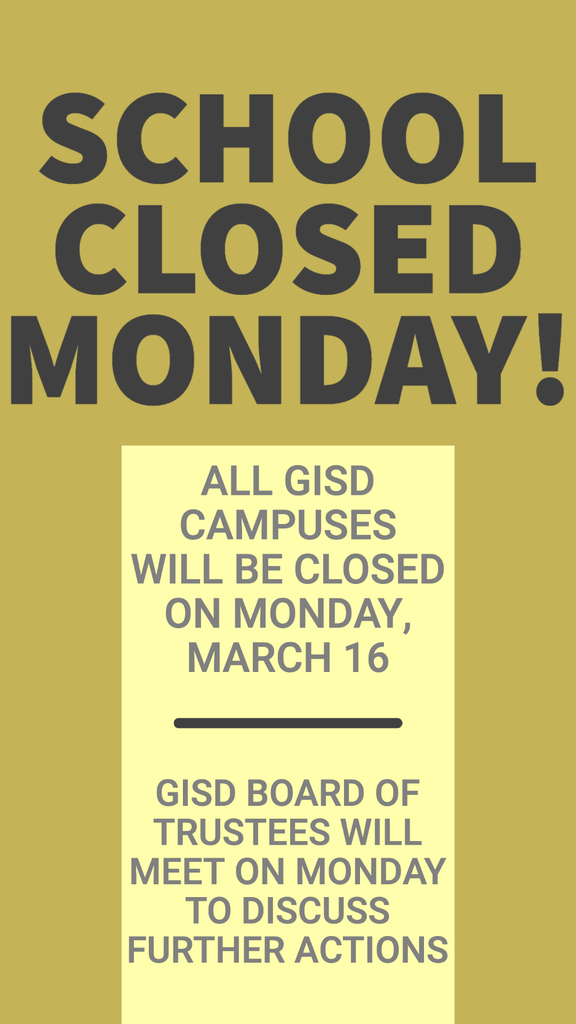 Giddings Middle School will host Open House on Monday, March 2, 2020 from 5:30 - 6:30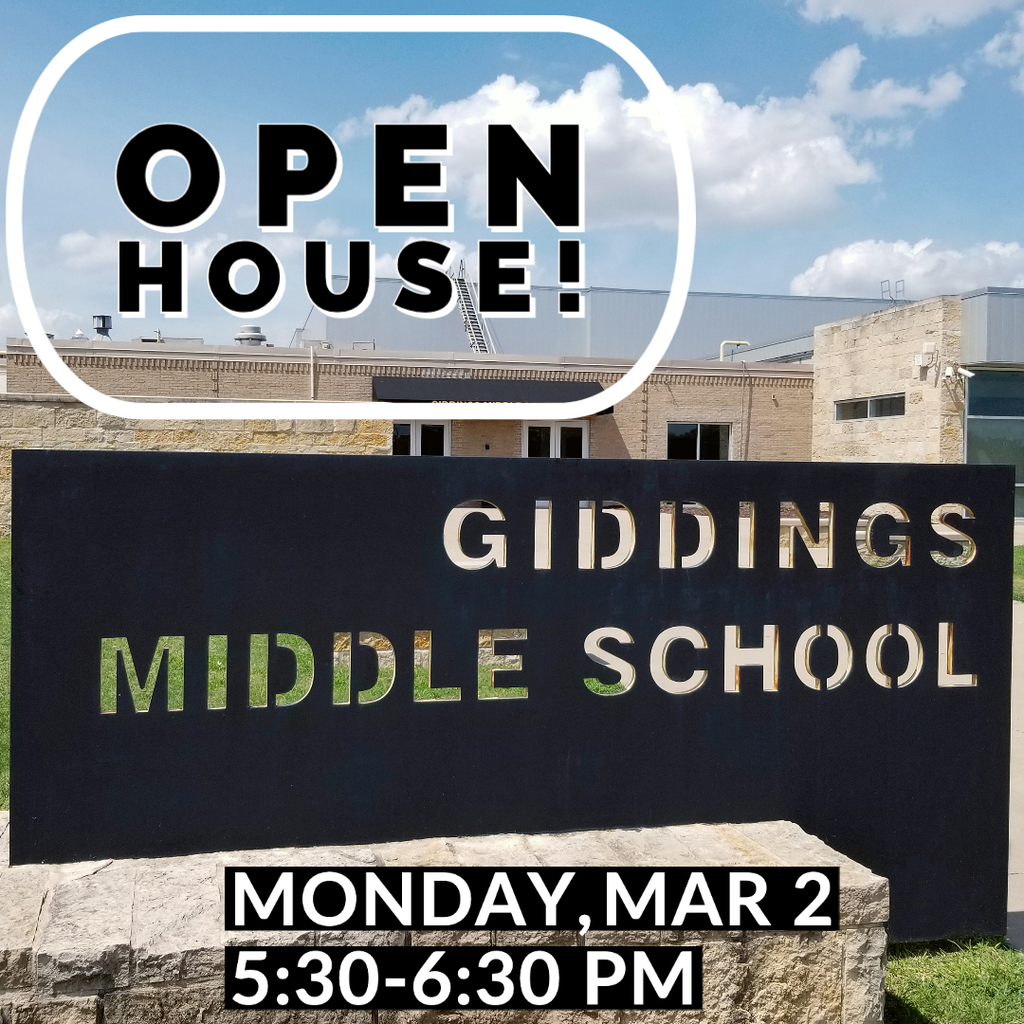 GHS Boys Basketball teams travel to Caldwell tonight. Games are 5, 6, & 7:30. #GOBUFFS

The Lady Buffs Varsity Basketball team will take on Brookshire Royal tonight in Columbus at 8 pm in the first round of playoffs! #GOBUFFS

GO BUFFS SOCCER! - Lady Buffs and Buffs host Bellville tonight 5:15 & 7:15 at Buffalo Stadium! Show up, be loud, and give them that home field advantage! #GOBUFFS

GHS Girls Varsity Basketball -- 1st Round Playoff Game will be in Columbus against Brookshire-Royal on Tuesday, Feb. 18, @ 8pm -- Go Buffs!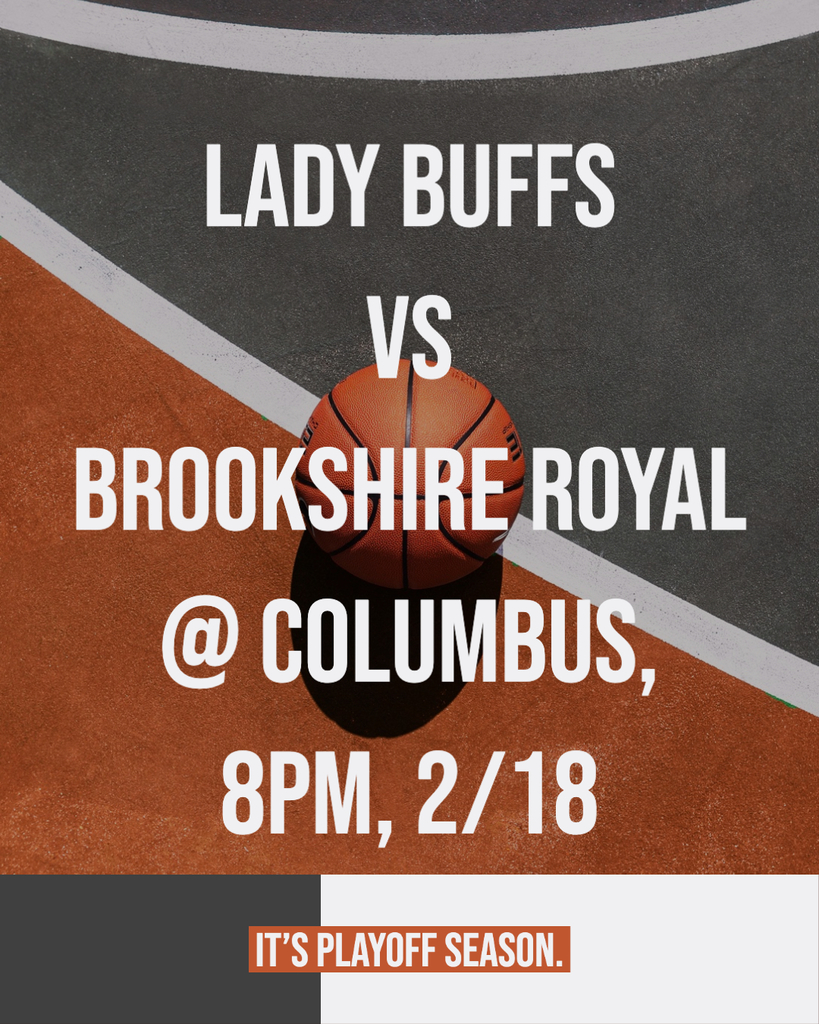 Join Giddings ISD in congratulating the Giddings Public Library and Cultural Center on their 100 Year Anniversary. A special program will be held at the Giddings Library on Friday, Feb. 7 at 4 pm. Social Hour starts at 3 pm.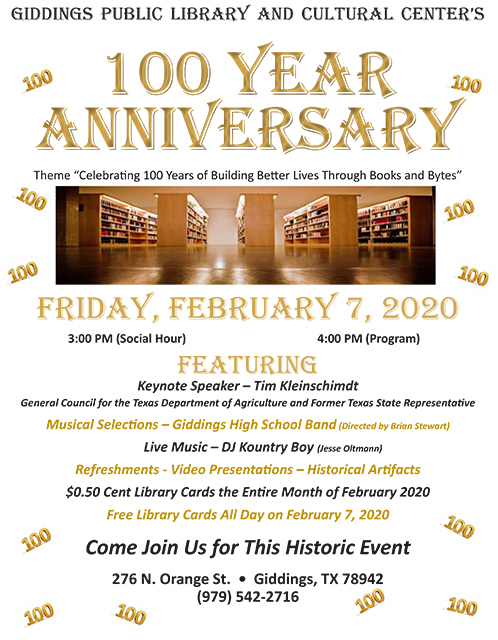 Don't forget to enable PUSH notifications on the GISD Smartphone App, so that you can receive important information instantly!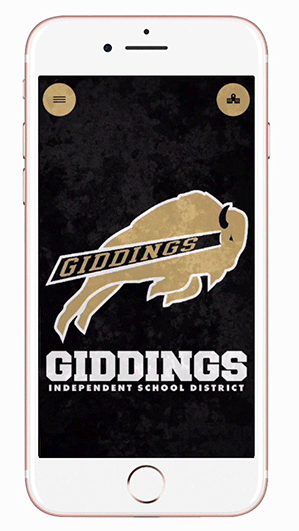 SCHEDULE CHANGE -- GHS GIRLS BASKETBALL : Due to the threat of severe weather, the GHS girls basketball games in Smithville will be played earlier tonight. JV will play at 4pm and Varsity will play at 5pm. (The boys home games will be played as scheduled.)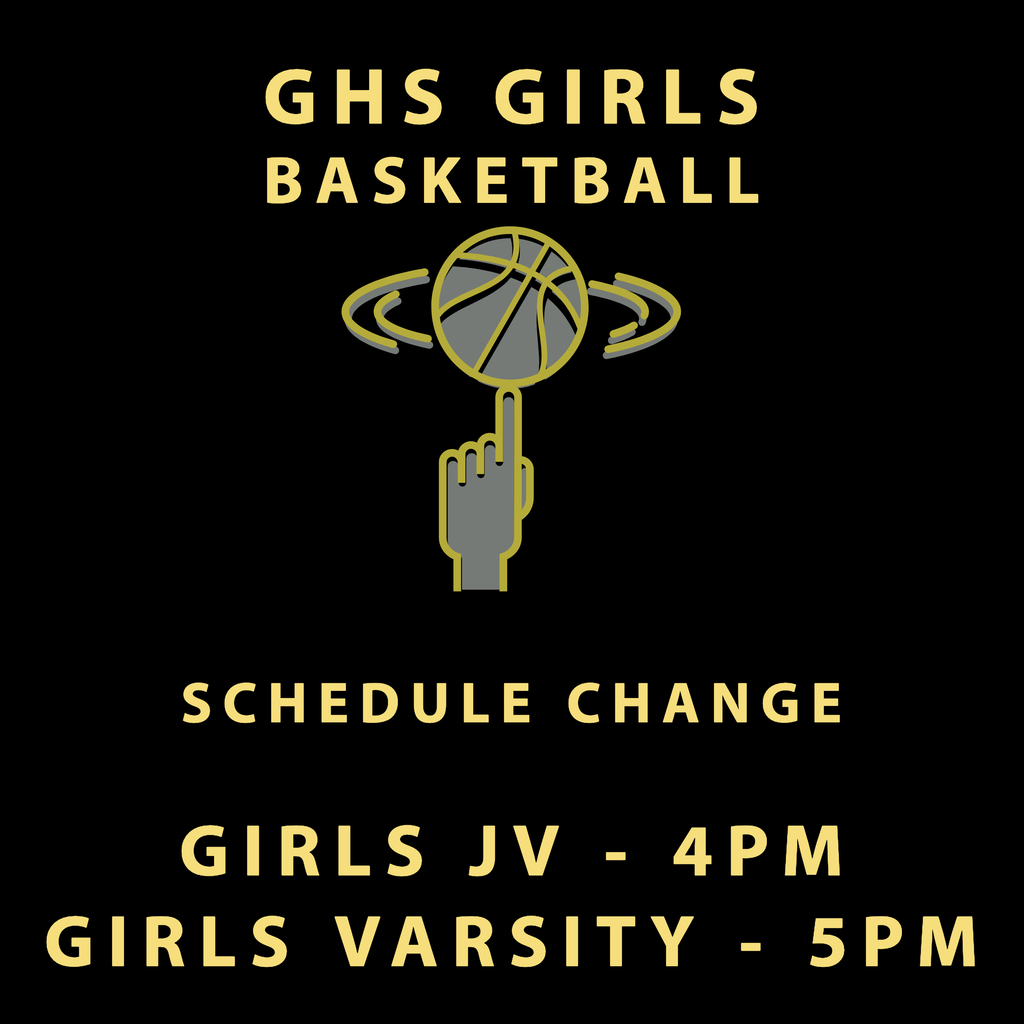 There will be no "B" games for the GMS Lady Buffs in Brookshire tonight. Brookshire notified us at 3pm with the change. We apologize for any inconvenience.

Final score 14-35, Silsbee defeats Giddings

5 seconds into 4th quarter: score 14-28 Tigers lead. (11:55 remaining in the game)

Tigers TD, 14-14 with 3:05 left in 3rd.

Halftime score 14-7, Buffs lead Tigers